Welcome To The Home Of The
SLVFD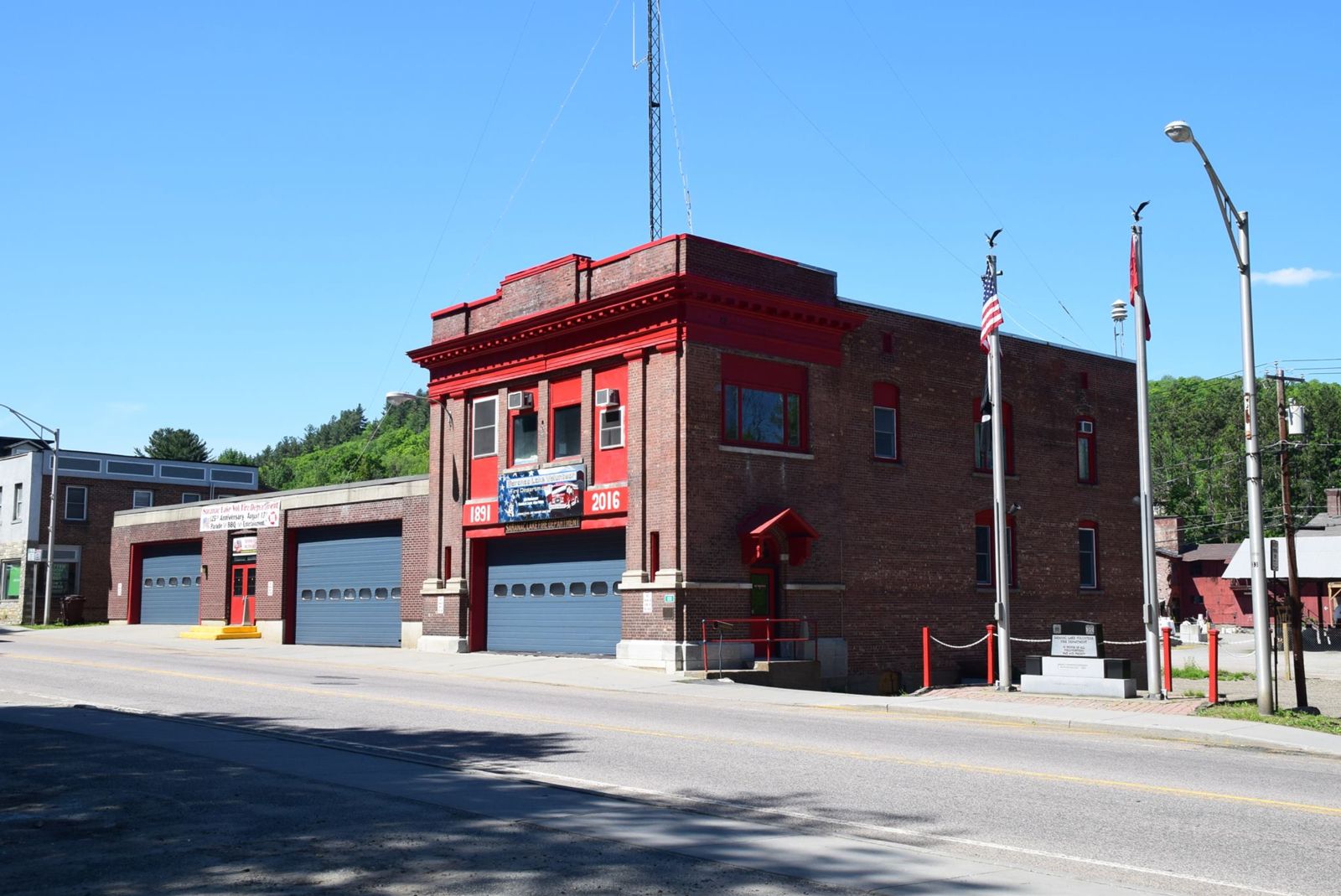 Click Here to see 2018-2019 Banquet Slide Show
Click Here To See Video 125 Years of Service
Click Here To See Recent SLVFD Incidents In The News
"Fire claims seasonal home on Upper Saranac Lake"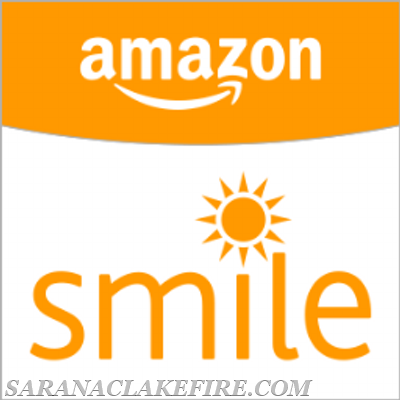 Click To Support Your SLVFD

Join us at the 2019 Santa Parade December 6th... Berkley Square festivities begin at 6:00pm

It's Santa Time!!! "Bigger and Better Than Ever" Friday December 6th!!!

SLVFD News Room, November 30

For the past several years Home Energy and the SLVFD have joined forces to deliver Santa Claus, escorted by a convoy of lighted fire trucks. Area fire departments compete for the best decorated truck. The 2018 title is currently being defended by the Duane Volunteer Fire Department. (See video/slide show below for 2018 parade)

This year "Downtown Saranac Lake" is joining forces with area organizations ... (Full Story & Photos)


Our Generous Community!!! SLVFD/Holiday Helpers Toy Drop Off Success!!!

SLVFD News Room, November 23

A great turn out today. It is remarkable to watch our community come together to ensure area children do not go without presents at Christmas.

As in years past folks and organizations passed through SLVFD's station throughout the day dropping off donations of unwrapped presents bound for the "Holiday Helpers" where they will be distributed to families in need throughout our community.

Folks were ... (Full Story & Photos)



Members of the SLVFD, SLVFD Auxiliary, and the Holiday Helpers organization pose behind a huge pile of toys collected today...




Update on SLVFD Responses "Wind Storm 11/1/19"

SLVFD News Room, November 02

A major wind and rain event on 11/1/19 caused widespread damage to trees and power lines. As a result the SLVFD responded to over 25 storm related emergencies.

There were numerous trees down across road ways and on power lines, many of which were burning. There were multiple power lines and power poles broken by the high wind. There was wind damage to buildings and some fire alarm activations. ... (Full Story & Photos)


SLVFD Dive Team is Expanding

SLVFD News Room, September 28

Recently 3 SLVFD firefighters have been actively training to expand their volunteer duties by becoming scuba divers for the SLVFD Dive Team.

Firefighters Daryl Brier, Nate Jones, and Andrea Boon have recently completed the Open Water Basic Scuba class provided by Lake City Scuba. Next the 3 new divers will begin additional training to be able to conduct underwater search, rescue, and recovery.

These ... (Full Story & Photos)



L-R Dayrl Brier, Andrea Boon, and Nate Jones

SLVFD 2019 Open House-October 5th 10:00am-2:00pm

SLVFD News Room, September 23

The SLVFD will host its annual open house on 10/5/2019 between the hours of 10:00am and 2:00pm.

Come and enjoy our displays and visit with the members of your SLVFD.

Displays will include

* Trucks and Firefighting Equipment
* Specialty Equipment
* Fire Safety Information

We hope to see you there!!!... (Full Story & Photos)

SLVFD Welcomes Back Past Member "Garrett Krasher"

SLVFD News Room, September 07

The SLVFD is excited to welcome back past member Garrett Krasher to active service.

Garrett left the department a few years back to successfully establish his new career and family. Garrett is now ready to reestablish his volunteer career with the SLVFD.

When asked why he joined he states "I wanted to join back up because I loved helping the community and I want to continue to do so. I am proud ... (Full Story & Photos)



Garrett Krasher

Click Here to See Slide Show
Adirondack Daily Enterprise "Year of the Floods"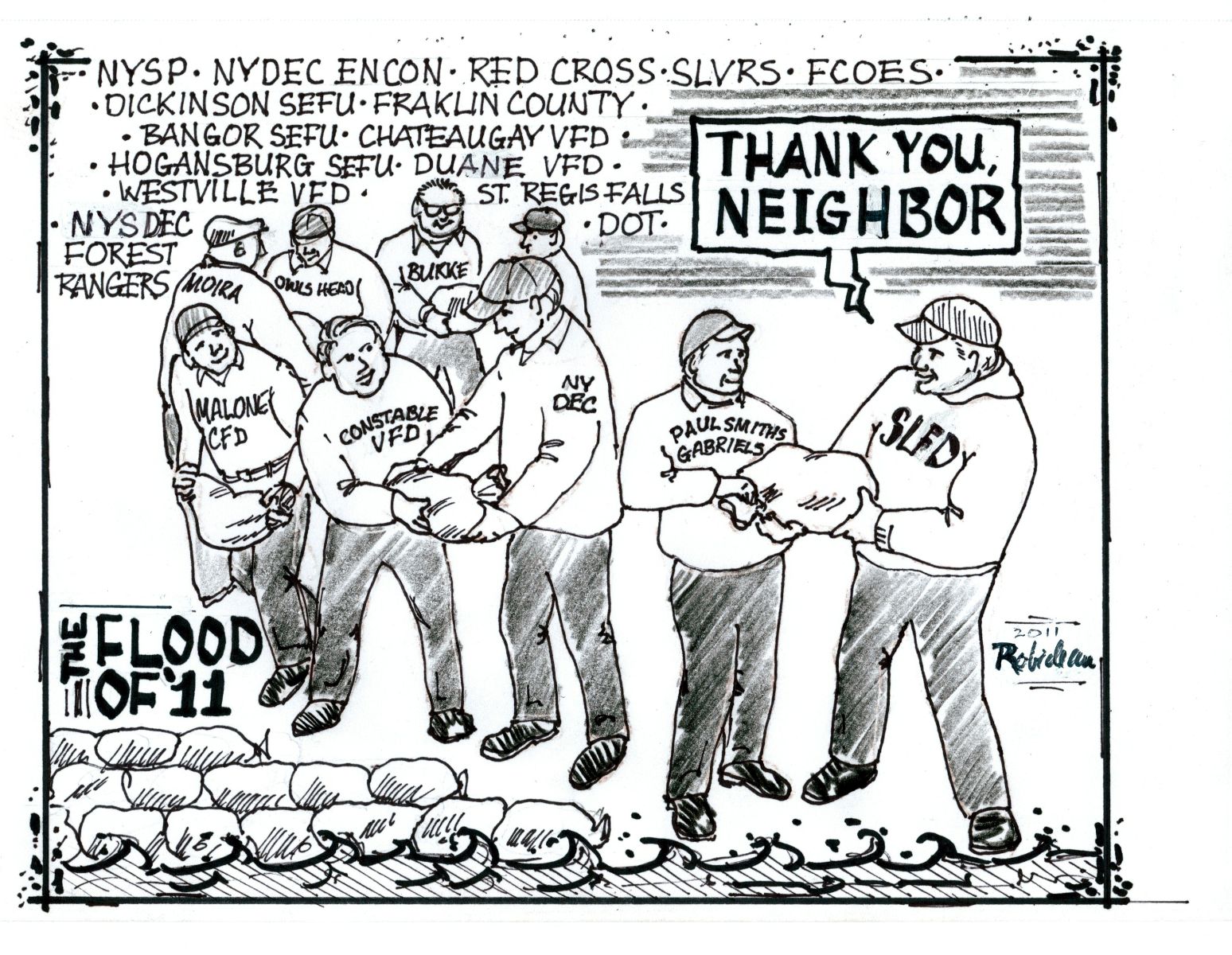 Contributed by Village of Saranac Lake Mayor Clyde Rabideau In Response to Major Flooding Incident April/May 2011
Click Here for Full Size Image
View NY State Daily Dispatch
Fire Service News From Throughout NY State